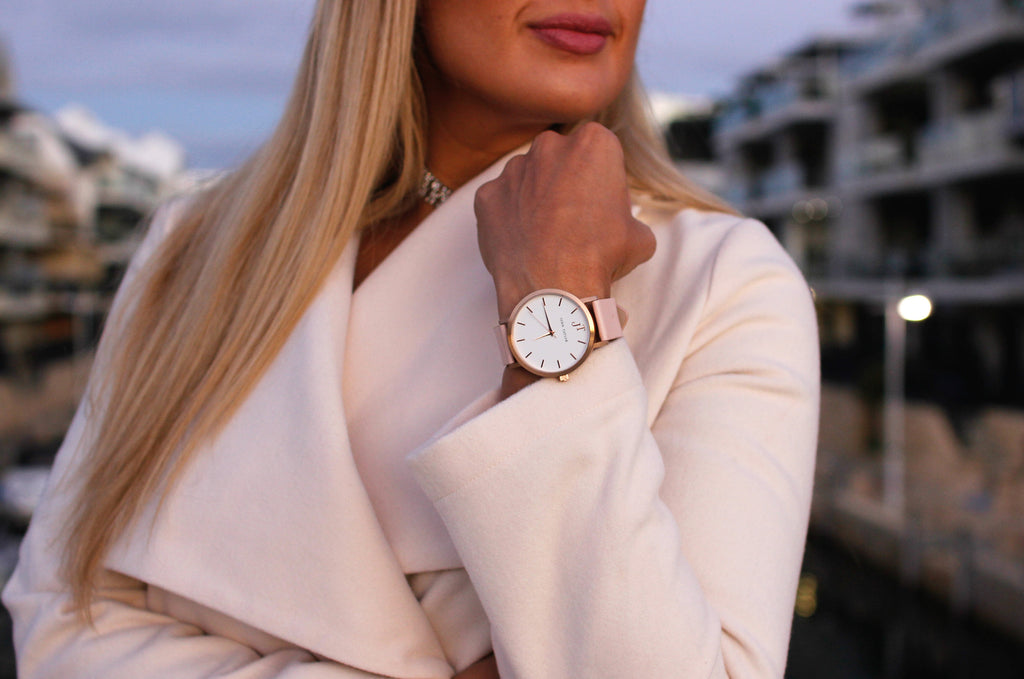 The Noosa is our bestseller here at John Taylor Watches. A combination of Rose Gold casing and a Blush leather strap makes this a feminine combination. Yet whilst being feminine its minimal design makes it not overly fussy. Below are some ways you can style your very own Noosa timepiece.
 A little background behind the name. The Noosa is named after one of Australia's most iconic beaches, Noosa Beach. Having been to Noosa many times I am always taken back by its beauty. Noosa as a whole is a blend of the Australian beach lifestyle and upper class elegance. The streets team with tourists shopping at the exclusive boutiques, coffee in hand, scoping out the best spot for lunch. There are certainly relaxed vibes but it takes a pretty penny to live in Noosa.
When I wear the Noosa I am always surprised by how many different ways I can style the Noosa timepiece. The Blush makes it's perfect for jeans and t-shirt casual yet it's a great date night look too.
 Creating a distinct woman's watch, the Noosa is one of my favourite designs.  I believe the Noosa will remain a core product for John Taylor Watches for a very long time. Make sure you show us how you style your Noosa timepiece using the hashtags #myjtstory & #johntaylorwatches.
Continue reading