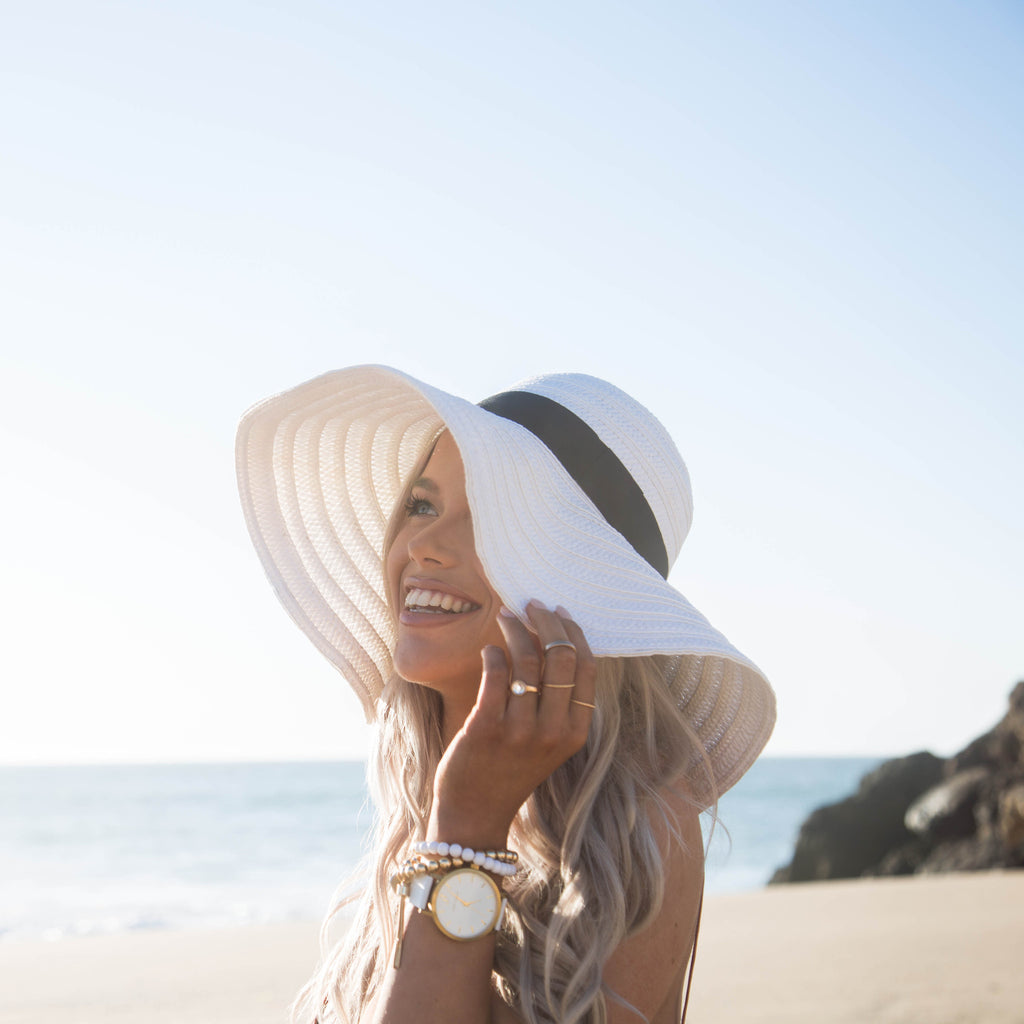 The temperature is starting to rise ……. Summer is here!
One of my favourite times of year is Summer. Packing up the car, towels, sunscreen and BBQ's. Good vibes are all round. Beach cricket and relaxing in the sun. Let's face it Summer rocks! Below are some essentials to make Summer and your trip to the beach the best yet!
Eyewear. That morning sun can be deceiving and often we can underestimate the power of those rays. If you don't want to have premature ageing around those eyes, grab your favourite pair of sunglasses. Preferably for a day at the beach you would go for a polarised pair which cuts the glare off the water. Not only do you look chic but you're protecting your eyes.
Snacks and Drinks. The last you want to do is to finally have your beach set up, lie down and hunger strikes…but I don't wanna move and where is the closest shop? Perfect solution is to bring your snacks and drinks down onto the sand with you. Consider bringing an esky or cooler down to keep your drinks cool. Cutting up fruit and snacks in containers will save you the mess and inconvenience of preparing on the sand.  Get rid of the guilt and choose healthy options.
Shade. It may seem boring and practical but trust me, when it's 35 degrees on a hot Australian beach you will be grateful for carting down that gazebo or umbrella.
A cute cover-up. We put a lot of focus on the best pair of swimmers or bikini, but when it's time for a break from swimming a cute cover-up is what makes our beach fashion perfect. Whether it's a crochet dress or cotton playsuit, comfort and style go hand in hand.
Ultimate Playlist. Beach tunes are the perfect companion for a great beach experience. Creating the right vibes and putting you in the mood for relaxing, fun and beach awesomeness. See below our Summer Playlist!
Spotify Playsuit for Summer