WHAT TO PACK WHEN TRAVELLING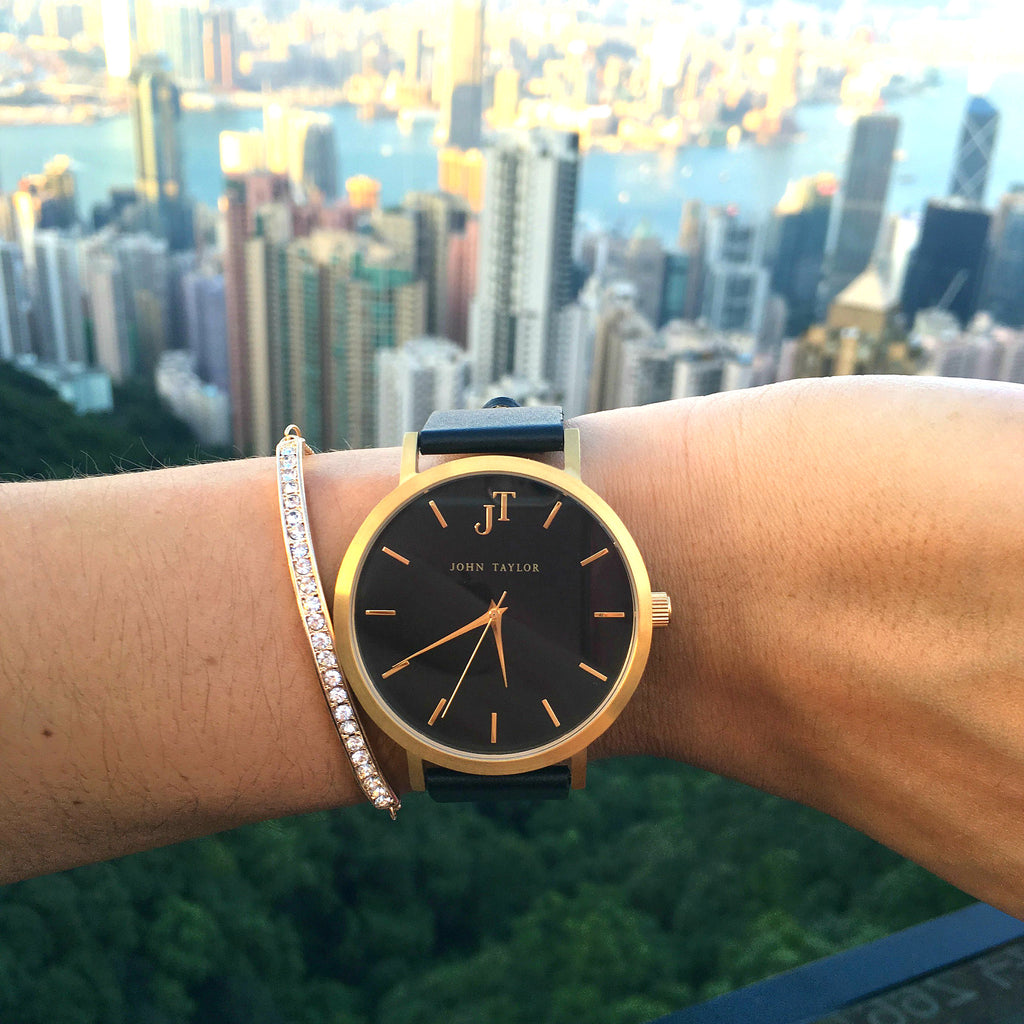 Whenever I head off on a trip I spend probably two weeks prior stressing over what I will pack. It becomes so overwhelming that I tend to wait until two days prior before I put anything into a suitcase.
Where will I be going? Is there a pool? Are we going out to dinner? All these various occasions require different outfits, different footwear and different accessories. A first world problem I know, yet still one I have to deal with time to time. 
On recent travels to Hong Kong I had an epiphany with my packing and I have some thoughts on dressing for travels and what to pack that might be helpful to some. 
My first thought is let your accessories do the talking. Whether it's your John Taylor watch, pair of converse sneakers or in my case Louis Vuitton cross body speedy, that's what makes the travel outfit chic. A diamond bracelet teamed with your John Taylor Watch adds an immediate element of class for a dinner out. 
Keeping the outfit simple is important, as it needs to be when walking extensive amounts. By keeping it simple you have more freedom to change things up with your accessory game. 
Another tip is to keep everything in a similar tone or shade. For this trip I packed a lot of white and blue, crisp and cool shades. Outfits were easier to style when things were similar in tone. By wearing say a white t-shirt and slacks, you can always pop on a floral cover up to completely change the look of the outfit, and it weighs next to nothing in your luggage, bonus! 
Fit was the important factor. Hong Kong is a city that requires a lot of walking so keeping my outfits cool, breezy and a comfortable fit was important. I chose flowy dresses, loose blouses and black comfy tights. 
A major part of enjoying my travels is feeling comfortable, chic and put together. With just a little bit of planning and some clever accessories this is made a whole lot easier.