CHOOSING YOUR PERFECT TIMEPIECE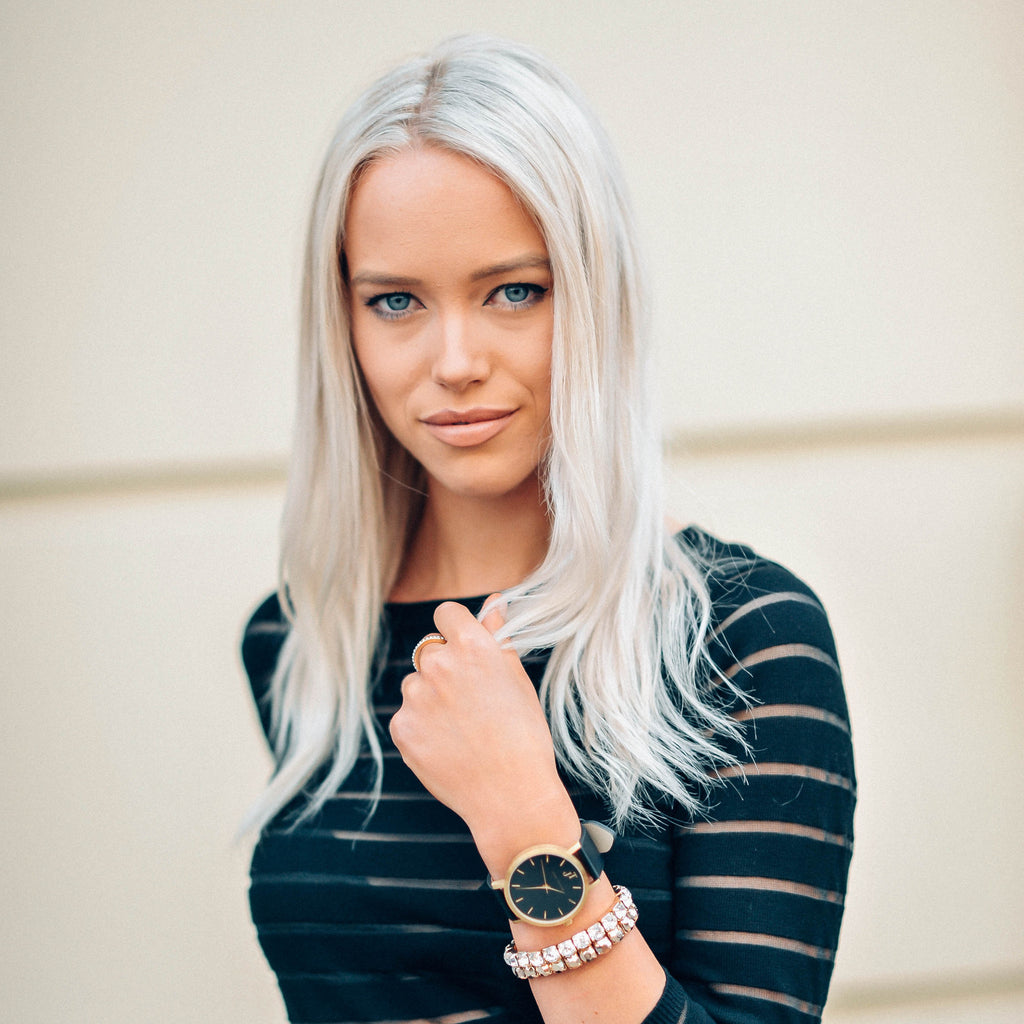 When it comes to style there are hundreds possibly thousands of takes that each and everyone of us could have on which John Taylor watch is perfect for you! 
Being the co-creator I have access to every style and I am kind of glad for that. Every five minutes I change my mind on my favourite style and why. Let me give you a break down on my thoughts on the six different styles. Keep in mind that this is purely my opinion and there are no hard and fast rules on any of the styles. How I choose to style my watch is my opinion and I so value YOUR opinion. When your JT watch arrives make sure that you tag #myjtstory or #johntaylorwatches and we can all have a look how you uniquely style your watch! I am certain that you will inspire not only me but anyone else who sees your picture. 
THE BYRON: The Byron, a famous Australian beach, is to me is our most traditional design. A classic tan strap paired with silver hardware is the ultimate traditionalist. A pair of Chino's for a guy with a white linen shirt, add in the Byron and you are ready for drinks on the terrace for a sundowner. For a woman, the Byron is gorgeous with dark blue skinny jeans and also that same white linen classic shirt. I would even make the look pop with a red lip. 
THE NOOSA: The Noosa is stunning, clean and crisp white face, with rose gold hardware. I would call Noosa our feminine watch but the call is yours, if you're a guy who rocks blush and rose gold GO for it! Typically when I look at the Noosa I think pearls, chambray blues and white skinny jeans. 
THE COTTESLOE:  Many people that I have talked to on my travels have assumed the Cottesloe with it's black face and brown strap is decidedly a male watch. I actually disagree. I believe the black face and tan strap is such a gorgeous strong style and I have worn it myself with either blue jeans and a black top or even a more day appropriate black dress. 
THE WHITEHAVEN:  The Whitehaven is certainly a statement. All white its fresh, minimal and clean appeal makes me imagine white bohemian flowing dresses. The Whitehaven surprised me with it's versatility. I have worn this during the day with a more relaxed style and even at night with a beige short dress and strappy nude heels. 
THE BELLS: A unisex style and once again an understated elegant watch. Black on black design is truly a gorgeous addition to any outfit. Today I paired a short denim dress with black tights and boots, the Bells looked amazing. Definitely a standout accessory, yet didn't overwhelm in any way. 
THE BONDI: The Bondi is certainly elegant, black face with gold hardware immediately dresses up any outfit. My dad being a professional is often having to be quite well dressed day to day and the Bondi was a natural choice for him. I think for a man, this style, is a confident expression of style. For me I love to pair the Bondi with lots of gold rings and bracelets to bring out the gold hardware. 
If there was a word that expressed our John Taylor Collections I would say versatile. There isn't a style I wouldn't wear, yes I am slightly biased but I do believe in what I have helped to create. As I mentioned above I would LOVE to see what style you end up choosing and how you make your watch work with your lifestyle.