How To Accessorise Your John Taylor Watch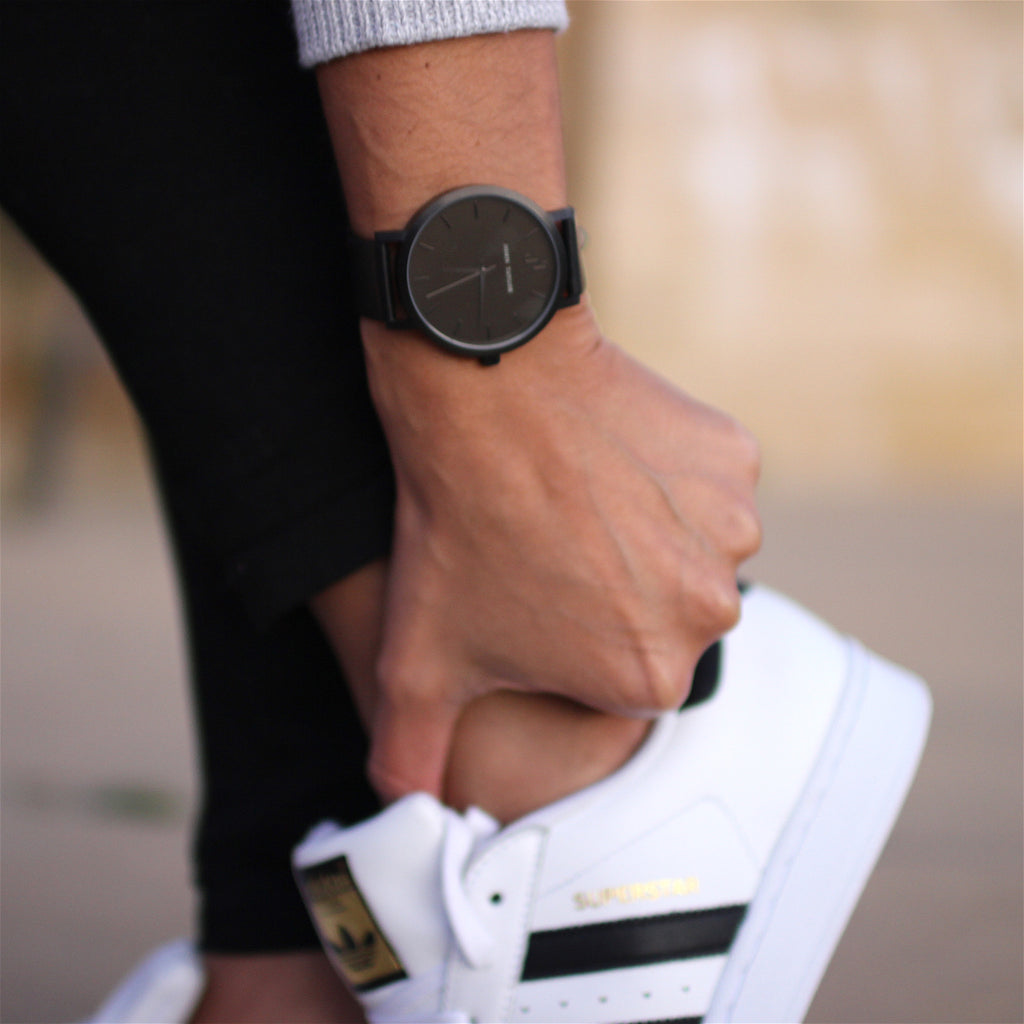 A watch is a statement. It says many things when it comes to fashion. First and foremost it says time matters, time is important, and I am willing to make it a priority.
Secondly, a watch says I care about how I look and I take pride in my appearance. I find this intriguing, as we are often taught from quite young, that its what's inside that matters. Whilst this is true, we are living in a time where fashion can make a huge statement about who we are, before we even open our mouths.
Thirdly, a watch can be a super fun way to accessorise an outfit! We can match up colours, metals, textures and a general feel about our outfit. We can be ultra sophisticated or rock our street wear on a trip to the local cafe. 
Are you going for a relaxed and casual look? Are you going out for a special occasion? All these things can weigh on which watch you choose, and how you choose to accessorise the watch. 
Being a co-creator in a timepiece like these John Taylor Watches, I am often amazed at how much you can change up a look simply by adding the right timepiece. When I wear our 'Byron' style, proudly named after an Iconic Australian beach, with its tan strap and silver hardware, I feel smart casual. I would also team this watch with skinny jeans and a nice shirt. Even a short floral dress with a cardigan and booties would look amazing with the 'Byron!'
Generally when I am wearing this type of outfit I will try and pick up the tones of the tan strap with say a pair of similar boots or even a cross-body bag. 
Another style which I completely am in love with is our 'Bondi' watch. The 'Bondi' for me is my dressed up watch. Recently to an event I wore a charcoal Michael Lauren dress paired with strappy black heels with gold accents. The gold accents in the shoes tied in beautifully with the watch. I also made sure that my jewellery choices paired well and brought out the gold tones in the watch. 
Another tip on how to accessorise and dress up a watch is with the example of our 'Noosa'. Our Noosa watch is my pretty girl watch, also named after a gorgeous iconic Australian beach. I find this style also extremely versatile.
Whether I am wearing a pair of white skinny jeans with a cute t-shirt, or a floral playsuit and white cardie I find this style versatile. To tie everything together for this watch I would generally choose jewellery with rose gold accents.
There are also so many affordable options available to a shopper now, one of my favourites is 'Collette'. 'Colette' has so many beautiful pieces, jewellery and handbags that can compliment your outfit and watch choice perfectly. 
I have included some pictures to give you some ideas on how I choose to style my outfits, but check out our Instagram for more inspiration.